Article/Book
Schädler-Saub, Ursula:
"Non-invasive!" An interdisciplinary conference concerning the digital in conservation-restoration — once again in person! A résumé
2022
Download
DOI (Digital Object Identifier)
URL (Webaddress)
Participants, Authors: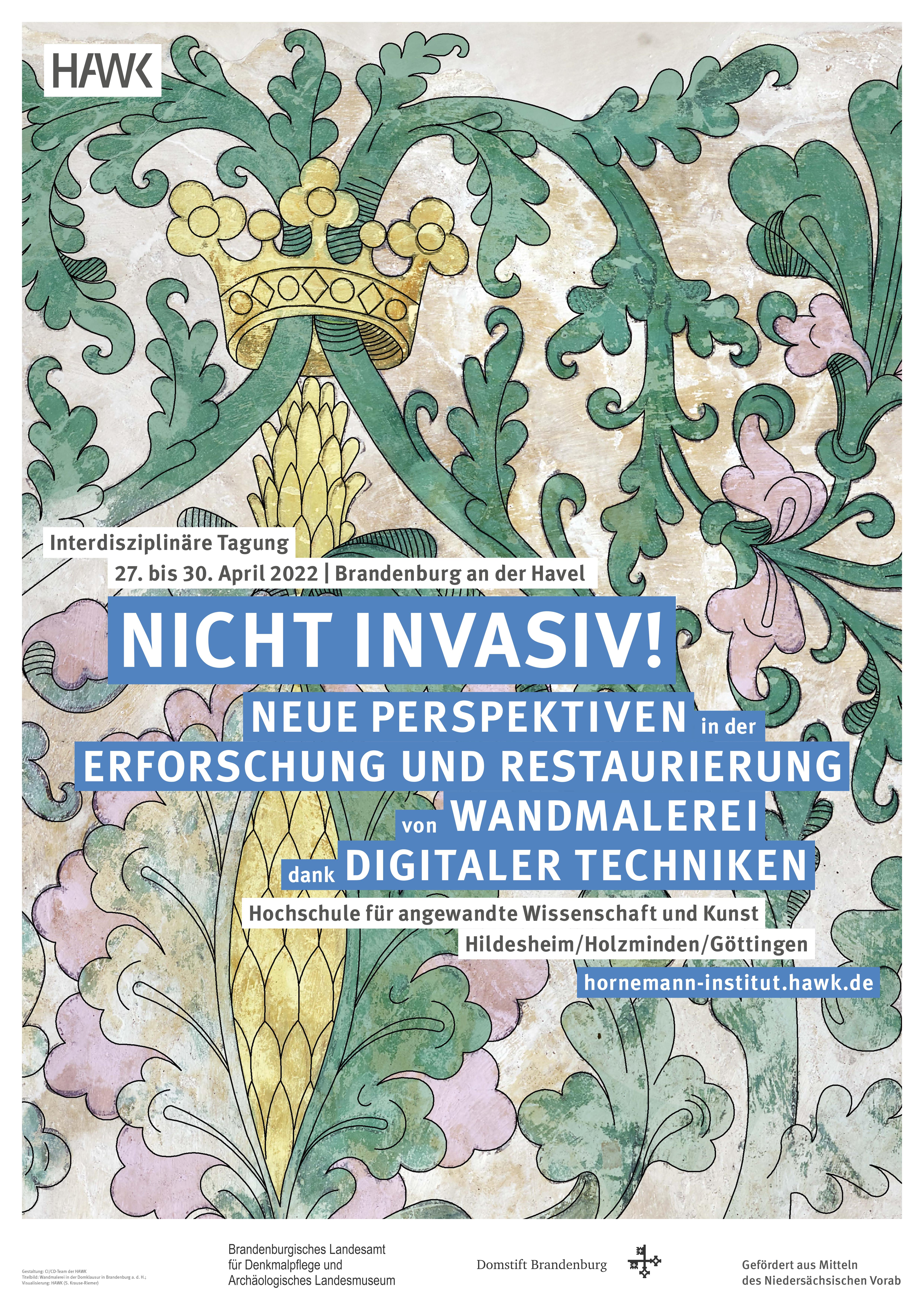 Poster "Non-invasiv!"
Under the motto "Non-Invasive!", the HAWK Faculty of Architecture, Engineering and Conservation and the Hornemann Institute organised an interdisciplinary conference in Brandenburg an der Havel from 27 to 30 April. The HAWK in Hildesheim cooperated with the Brandenburg State Office for the Preservation of Monuments and the Brandenburg State Archaeological Museum and with the Brandenburg Cathedral Abbey. The text summarises the contents and results of the conference.
Volltext Download (pdf-data format, approx. 1.74 MB)

This work is licensed under a Creative Commons BY-NC-ND 3.0 Germany License.
10.5165/hawk/495
Ursula Schädler-Saub (Author)